The Interstate Grand Tour EXT is a Class B RV that elevates your travel experience when you're setting out on a long-term journey for two. The very first time you step inside the Grand Tour you'll find we've thought of everything to make your trips more enjoyable – from cooking to freshening up to getting some rest. And it's that kind of thought that's made the Interstate line the #1 best-selling Class B diesel motorhome for the past six years. Explore more of the Grand Tour, and then get ready to explore the world around you in complete?comfort.
Designed for Maximum Comfort
The Grand Tour puts comfort at the top of the list, whether it's the large galley, or the spacious sleeping quarters or the cleverly appointment bathroom, you will find comfort in abundance.

Interstate Spotlight Video
Take a closer look at the Interstate – both inside and out. See how the Grand Tour and Lounge floor plans compare to each other, and how the best is built into every area.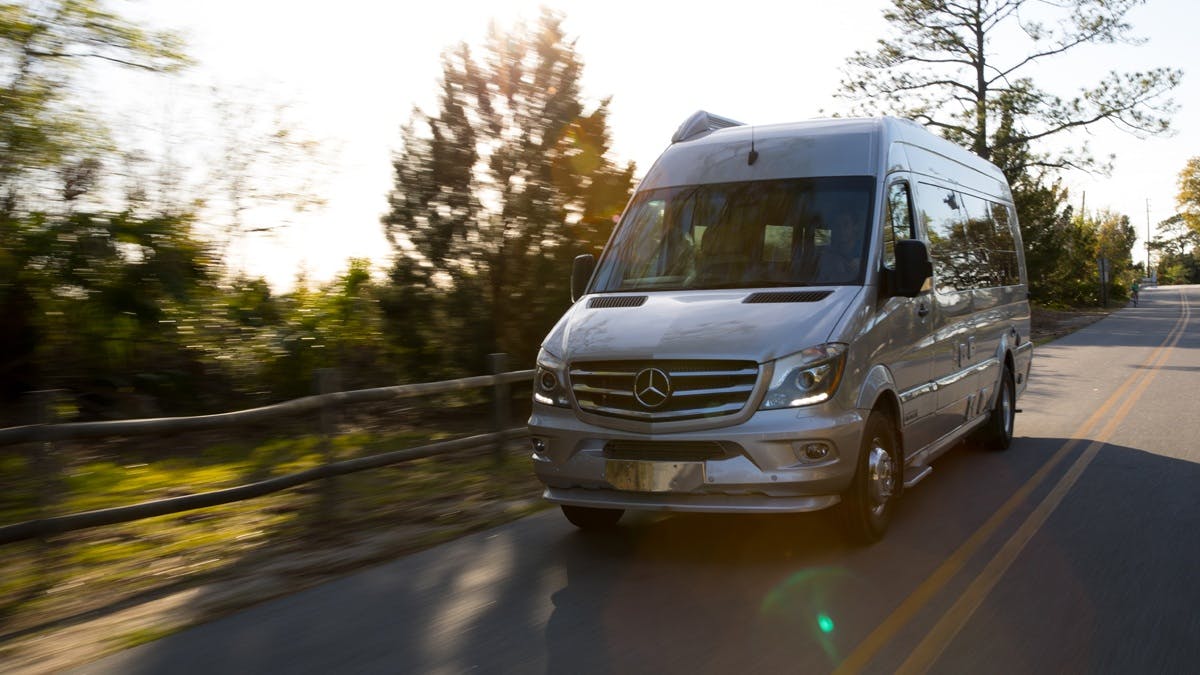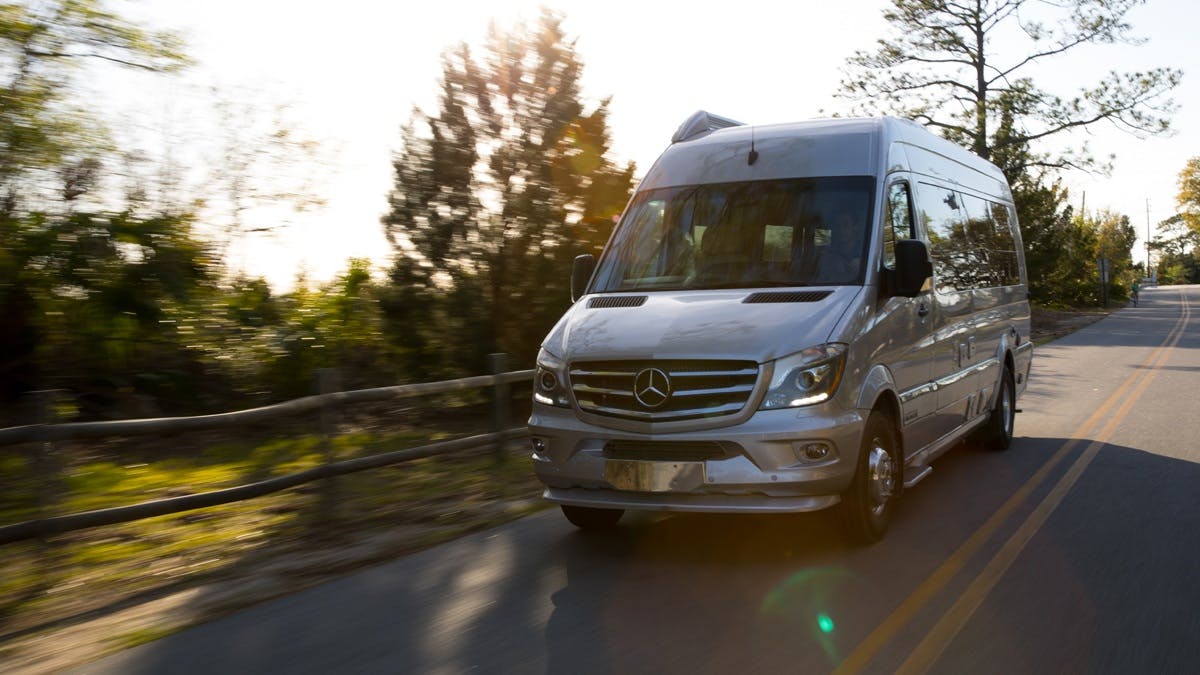 50+ best-in-class features come standard
We've always been focused on quality, standout design, and attention to detail. And in the Grand Tour, the result of our passions is one of the finest Class B RVs on the road. We start with the foundation of a Mercedes-Benz? Sprinter 2500 van chassis and add more than 50 best-in-class features as standard, not upgrades. That means the very best in safety, performance, interior design, comfort, efficiency, and more are all on board each and every time you hit the road.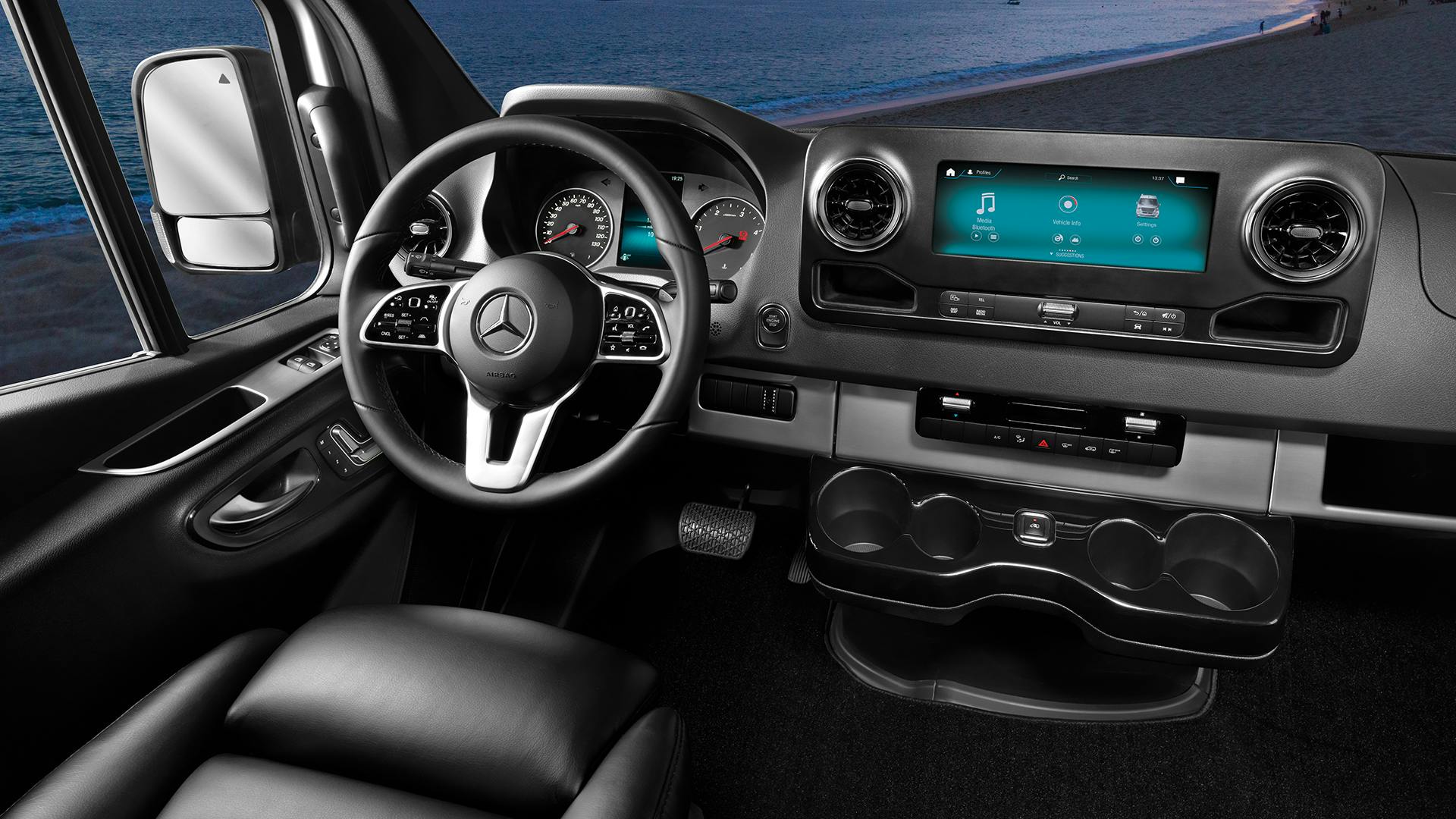 Mercedes-Benz driving experience
Our partnership with Mercedes-Benz just comes naturally. Mercedes-Benz's reputation for the best safety and convenience matches Airstream's standards for lasting quality. That's why we include more Mercedes-Benz safety and performance features than anyone else, from rear- and side-view cameras and assist features to the Parktronic parking system. We also add in features of our own, like Air?Ride Suspension for a smooth ride in virtually any road?conditions.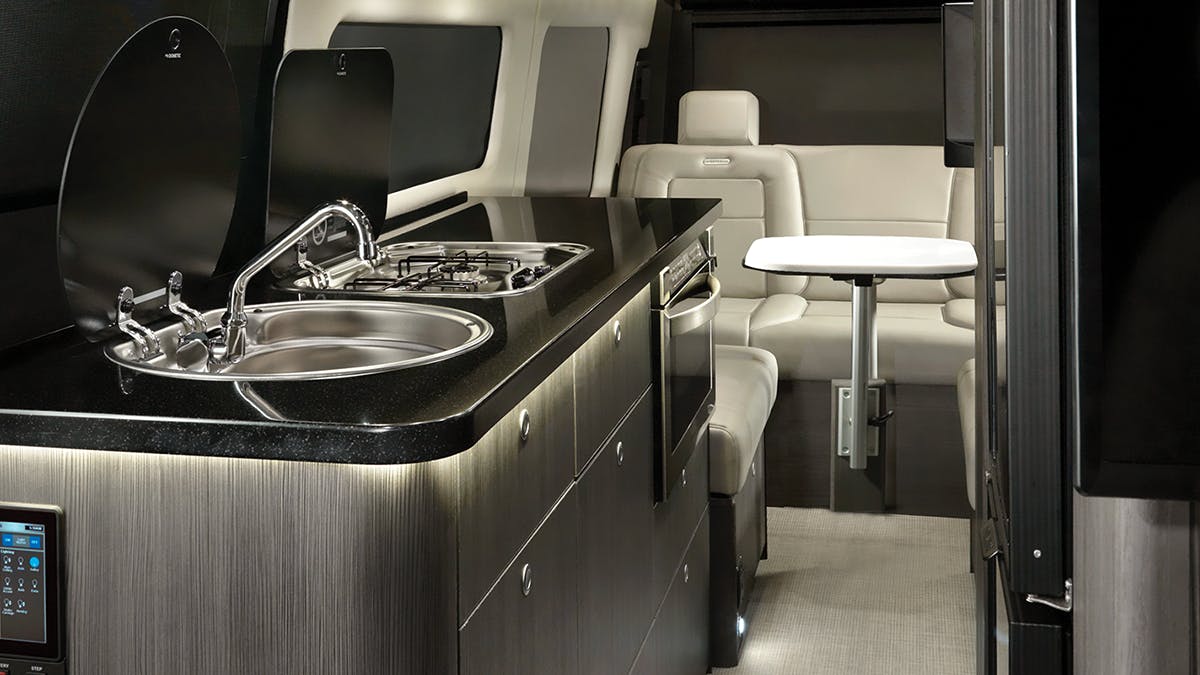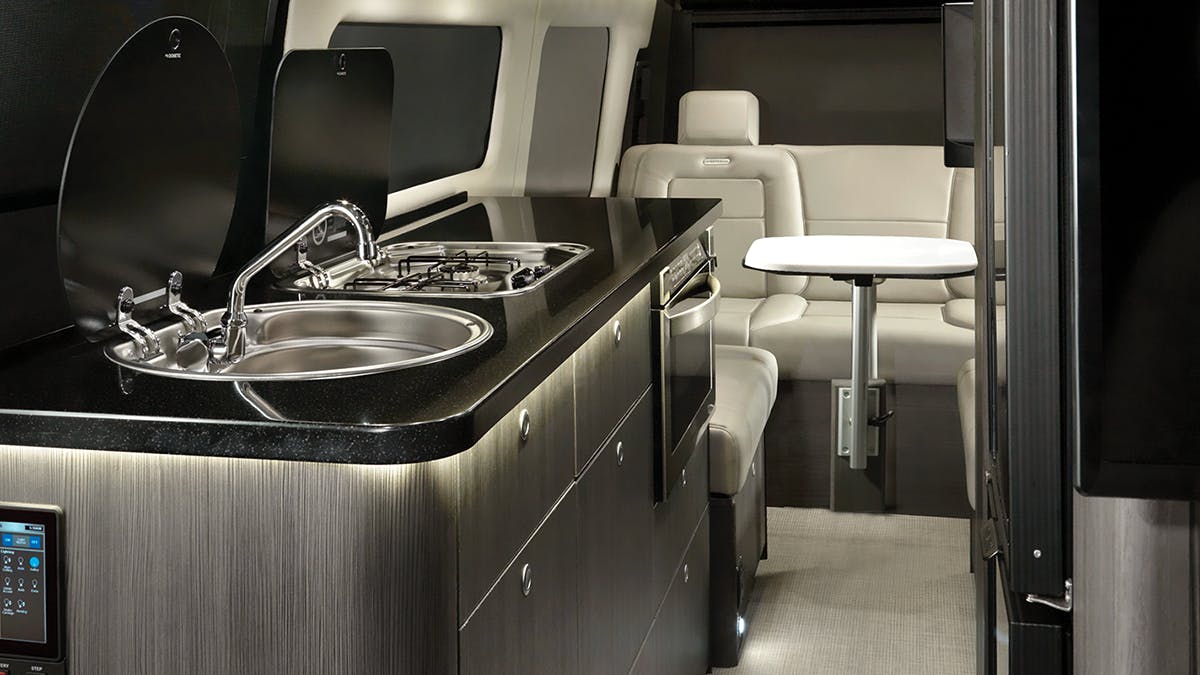 Kitchen, Bathroom, and Sleeping Space
Traveling in your Grand Tour means you won't leave any comforts of home behind. The well-appointed galley kitchen boasts Corian? countertops, in addition to high-quality cabinetry handcrafted from fine woods imported from Italy. The luxurious sleeping quarters ensure a peaceful night's rest – or a refreshing afternoon nap. And the bathroom is full of clever features that work hard and stay neat and clean.
Ultra-quiet Generator
Supplements your power needs
Tankless Water Heater
Continuous hot water
Air Conditioning and Heating
Powerful and quiet climate control
Air Ride Suspension
A smooth ride, mile after mile
Rear- and Side-view Monitoring
Cameras to see the rear and sides of the coach
Multiple Entertainment Viewing Locations
Watch all your favorite shows and movies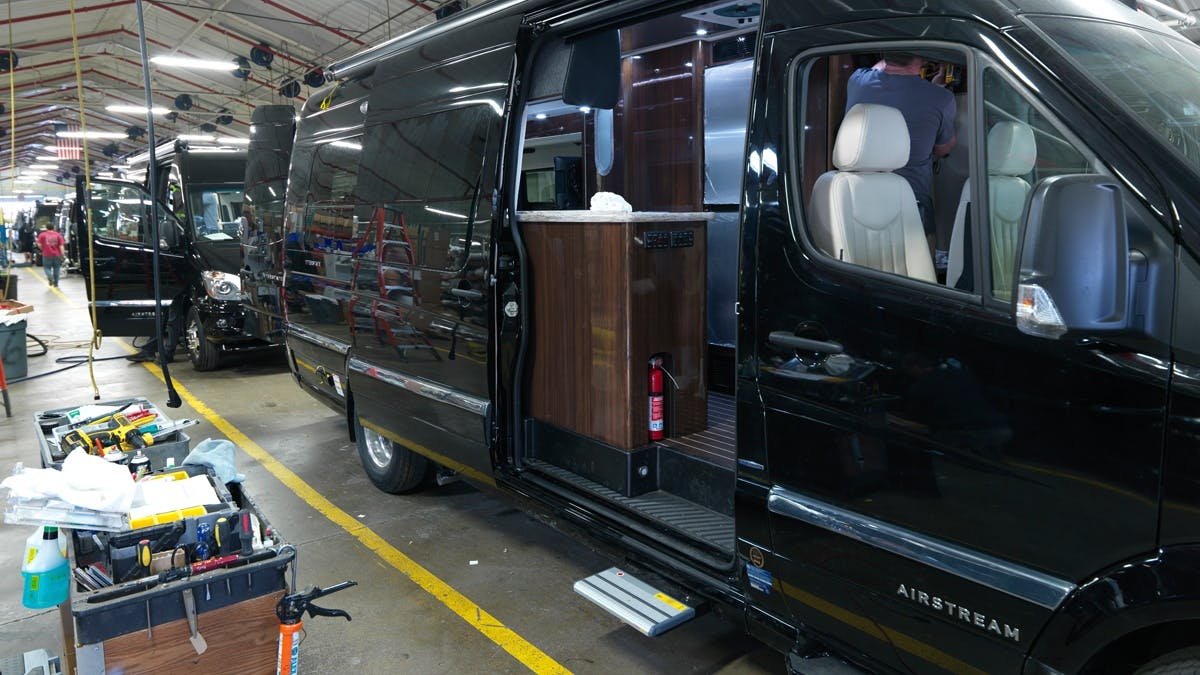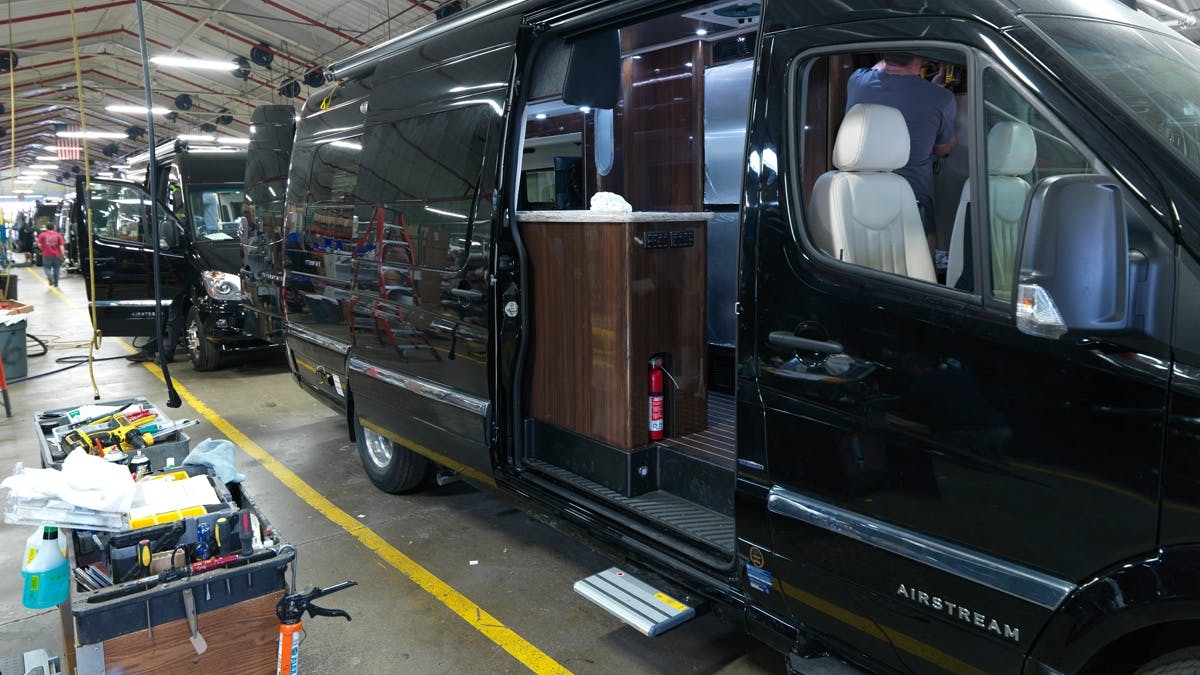 Quality standards unmatched in the industry
Over the past almost 100 years, the Airstream name has become synonymous quality. Why? Because we build every single travel trailer and touring coach the right way, even if that's not the easy way.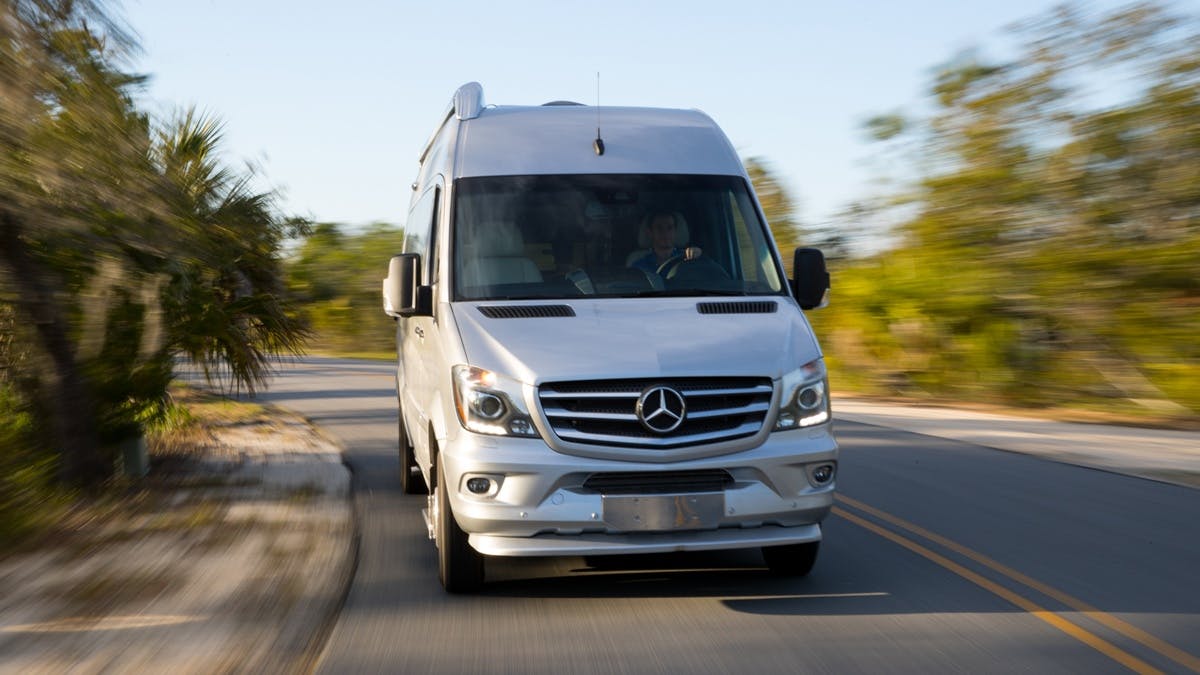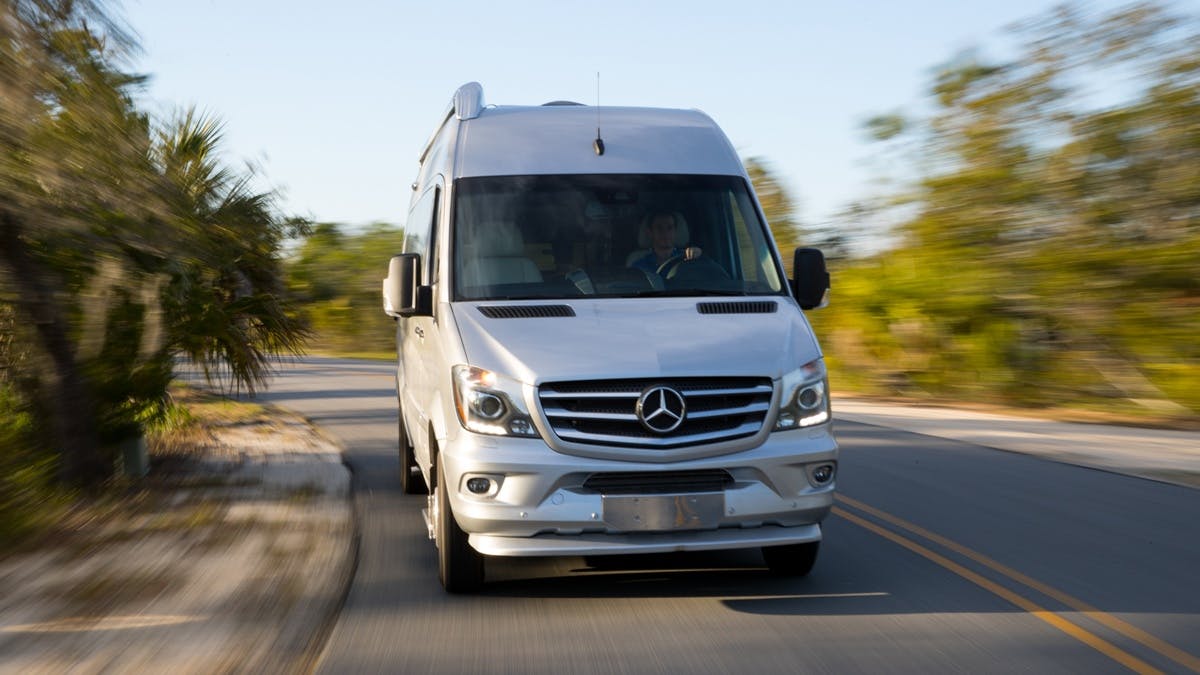 Timeless, tasteful design
Decades of designing RV spaces that welcome you in and keep you inspired long down the road have taught us a few things about how design can turn any trip into the trip of a lifetime.
Interstate Grand Tour Videos
Interstate Grand Tour Spotlight: Walk through all the interior, exterior, safety, and performance highlights of the Grand Tour.
Comfort: Hear Airstream CEO Bob Wheeler talk about how every Airstream Interstate Touring Coach is designed to keep you comfortable and feeling at home.
The Grand Tour Experience: What if you didn't have to give up anything while you explored everything?