Created for longer trips or full-time living, the Classic Travel Trailer offers every comfort of home you want – plus plenty of amenities you didn't even know you needed. Hit the road knowing you'll start and end each day surrounded in features that transform a road trip into a true getaway.
Four of Our Most Spacious Floor Plans
Ranging from 30 to 33 feet, the Classic Travel Trailer gives you dedicated cooking, dining, lounging, bathroom and bedroom areas, each as luxurious as the last.
Classic Spotlight Video
Take a closer look at the Classic, both inside and out. See the design, storage, appliances, and technology that make the Classic feel as spacious and elegant as home.
Smart Control Technology
With all-new Smart Control Technology, you can control and monitor your Classic's most important features from anywhere. Turn the exterior and interior lights on and off, extend and retract the awning, adjust the air conditioner or heat pump, and monitor tank and battery levels, all from the app on your phone or device. You can also use GPS to navigate back to your trailer, and use 4G LTE data or the boosted Wi-Fi signal to stay connected (U.S. only).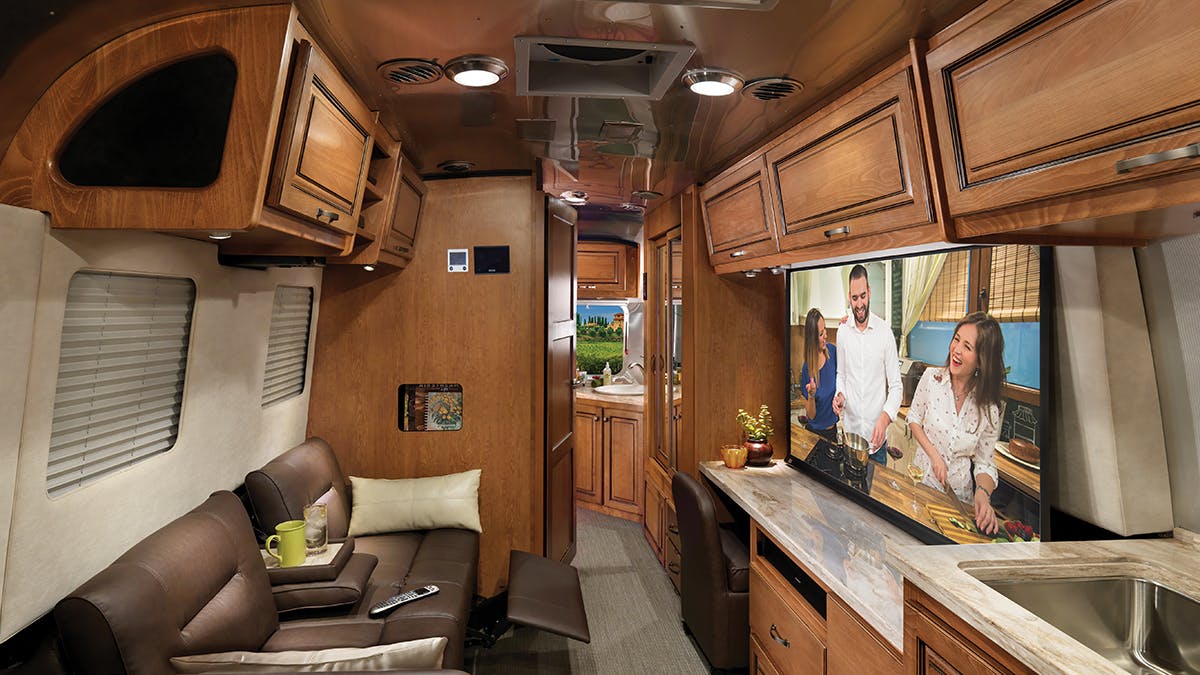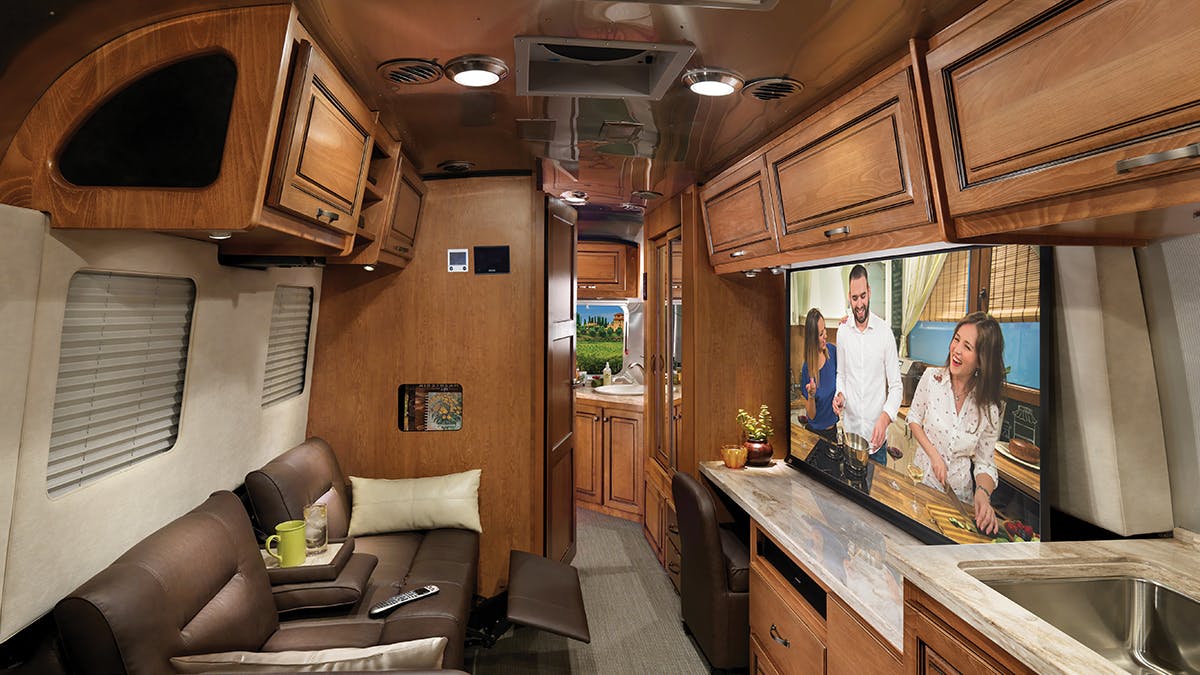 The Most Storage of Any Airstream
We don't want you to have to make tough decisions about what stays home and what comes along for the adventure. That's why we've designed the Classic to hold it all, from an abundance of large cabinets to spacious wardrobes and vanity storage. Bring everything you love, and everything that will make your trip that much better.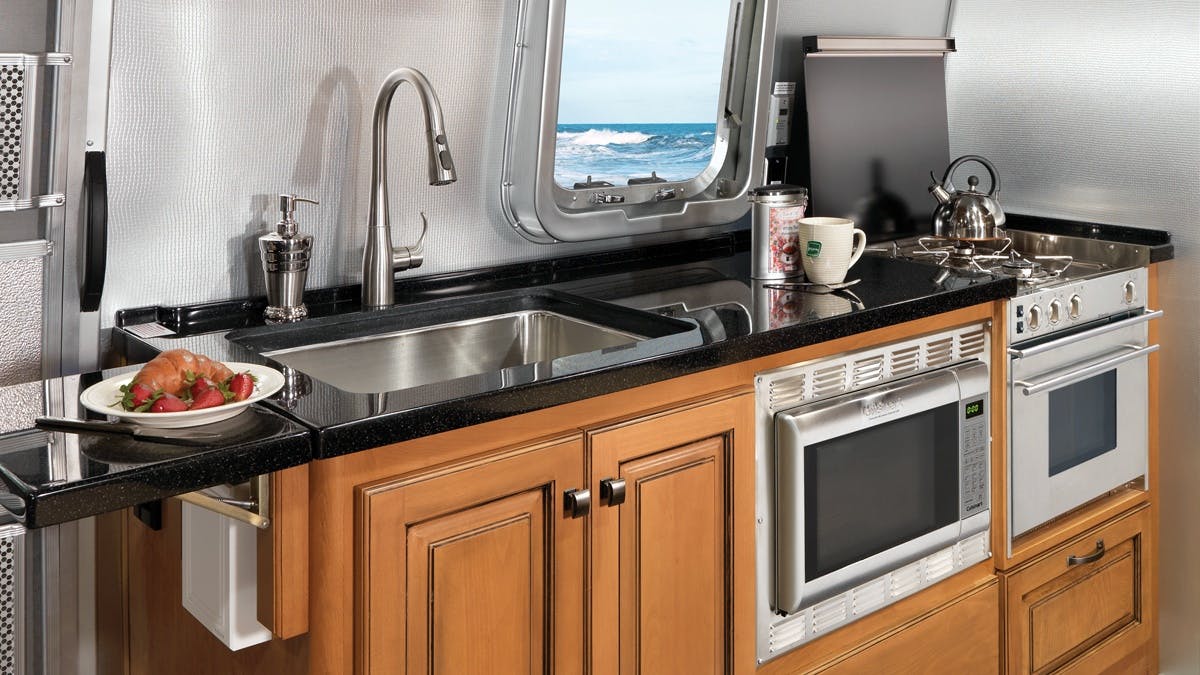 Residential-Style Kitchen
The kitchen is one of the most important rooms in a home, and it's no different in the Classic. The galley doesn't ask you to compromise, with a stove, hood, oven, convection microwave, and refrigerator/freezer. All high-end, sleek, and stainless. Plus, Corian? countertops, a large stainless steel sink, and a Kohler? faucet add to the style.
Heated Bathroom Features
Heated towel bar and shower floor
65″ Projection TV Screen
Lowers and raises via remote control
Ultraleather? Seating
Supple and soft, yet durable and strong
Handcrafted Cabinetry
Creates a luxury home feel
Power Controls
For the blinds, lights, bed, and more
Oven and Convection Microwave
Cooking is just like home
Quality That Lasts for Generations
Airstream travel trailers from the 1930s are still on the road today. How? Because we build our products the right way – not the easy?way.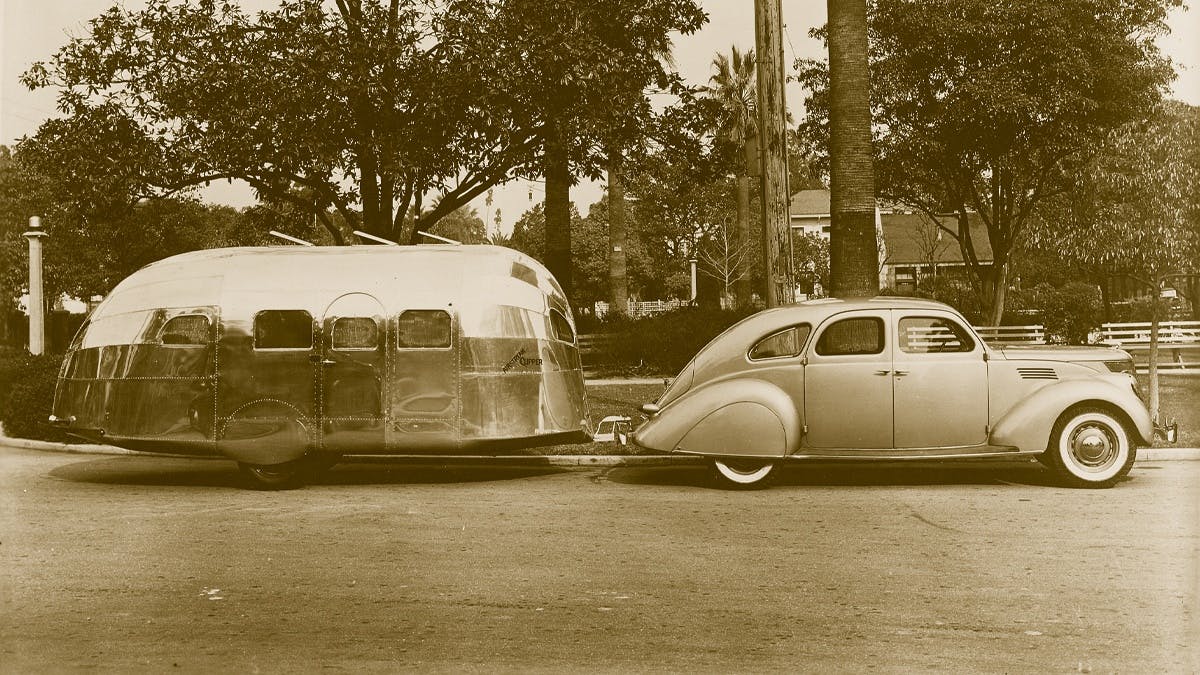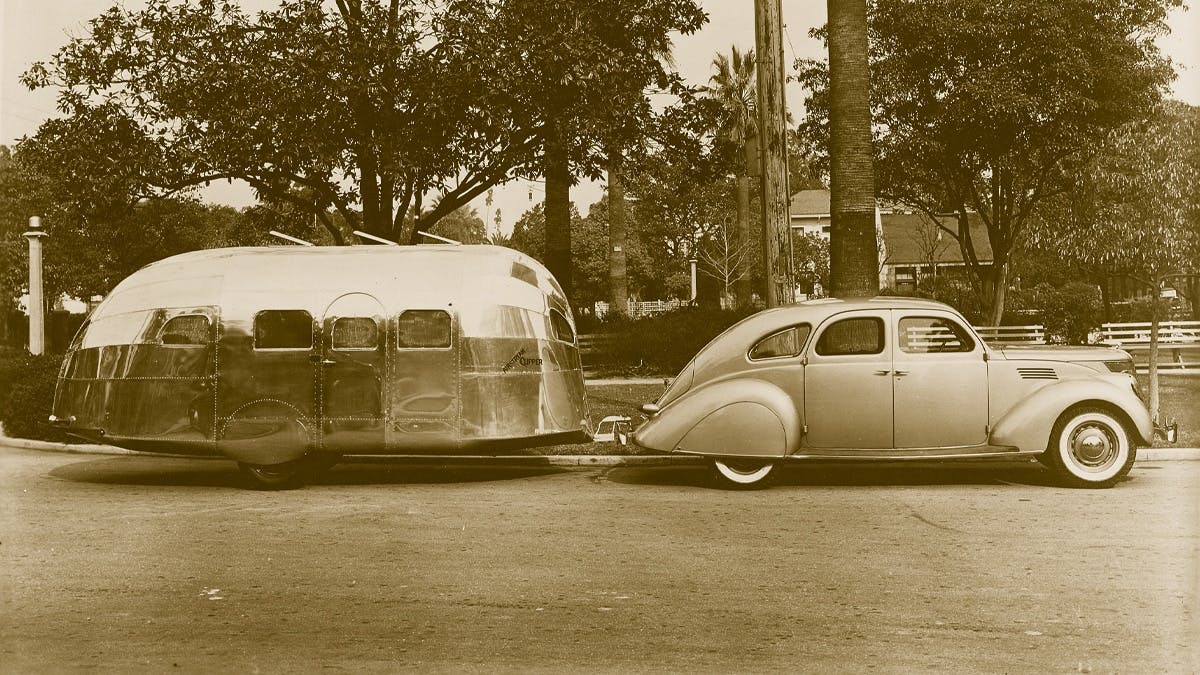 Timeless Modern Design
Airstream travel trailers have long been an icon of clean, streamlined design that turns heads on the highway.
Classic Spotlight: Tour all the key features of the Classic Travel Trailer, inside and out
Craftsmanship: Hear CEO Bob Wheeler talk about why it takes 350 hours to build an Airstream travel trailer
The Classic Experience: What if far from home felt more like home than ever?